The commitment of Lukavac Cement Factory is to help and support young and creative artists and their projects, especially in the field of art and environmental protection. Therefore, at the Bosnian Cultural Centre in Tuzla, with the support of FCL, opened was an exhibition of young sculptor from Split, Ivan Jaksic, who grew up on the island of Brac. The exhibition closes on 20 July 2018.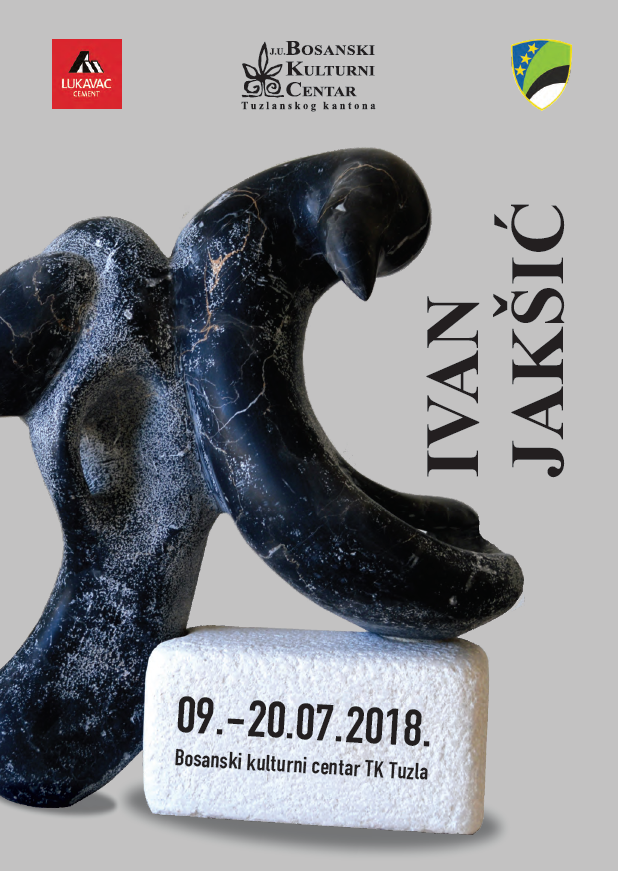 Nihad Begić, sales and marketing director in Lukavac Cement, underlined that, as cement producer, the factory is closely linked with art, especially because all construction materials, such as cement, concrete and stone, are eternal inspiration to architects, designers and sculptor in creation of some of their unique pieces of art. Therefore, the support to the Association of Podrinje citizens in the organization of the exhibition in Tuzla BKC Centre was beyond question. Ivan Jaksic spent his childhood in Donji Humac, one of the oldest settlement in Brac Island, and his origin inspired him to become a sculptor.
"For us this is very important and we are honoured to be able to support young and prosperous artists who think like Jaksic. We strongly compliment and welcome his decision to present his sculptures in Tuzla and to give one of his art pieces "Srebrenica", which he created inspired by the pain and the tragedy of Srebrenica people, as a present to the Memorial Centre in Potocari " said Begić.
At the exhibition, Tuzla audience will be able to see other sculptures made by Jakšić, where the wicked blend of universal emotion and complexity of humanity is reflected. Lukavac Cement is always ready to support this and similar types of projects.