(Lukavac, October 22nd, 2020) Emir Ćilimković, engineer of the Lukavac Cement Factory, won the prestigious award "EUREM 2020" for the third best energy saving project in the competition of a total of 40 submitted works from 27 European countries at the recent 10th EUREM international conference in Athens.
After six-months training "Eurem European EnergyManager" organized by AHK – Delegation of German Industry and Commerce in BiH, expert commission evaluated final work of Mr. Ćilimković "Improving the energy efficiency of the clinker production line based on drying alternative fuel" as the best one. By getting a required certificate for EUREM energy manager, Mr. Ćilimković got the right to participate at the conference, which was also a competitive event.
Due to impossibility to travel to Athens in the current times, an event related to handover of this valuable recognition to Mr. Ćilimković was arranged by David Parkmann, Deputy Director of the Delegation of German Industry and Commerce in BiH, on October 21st in Lukavac. On that occasion, he pointed out that the AHK in BiH has been implementing the international training program EUREMnext since last year, which is a standardized educational program in the field of energy efficiency. "This is really a great success for the Lukavac Cement Factory as well as for its great experts, but it is also an inspiration for other companies in BiH to join this European program in the future, which is implementing in 36 countries," said Parkmann.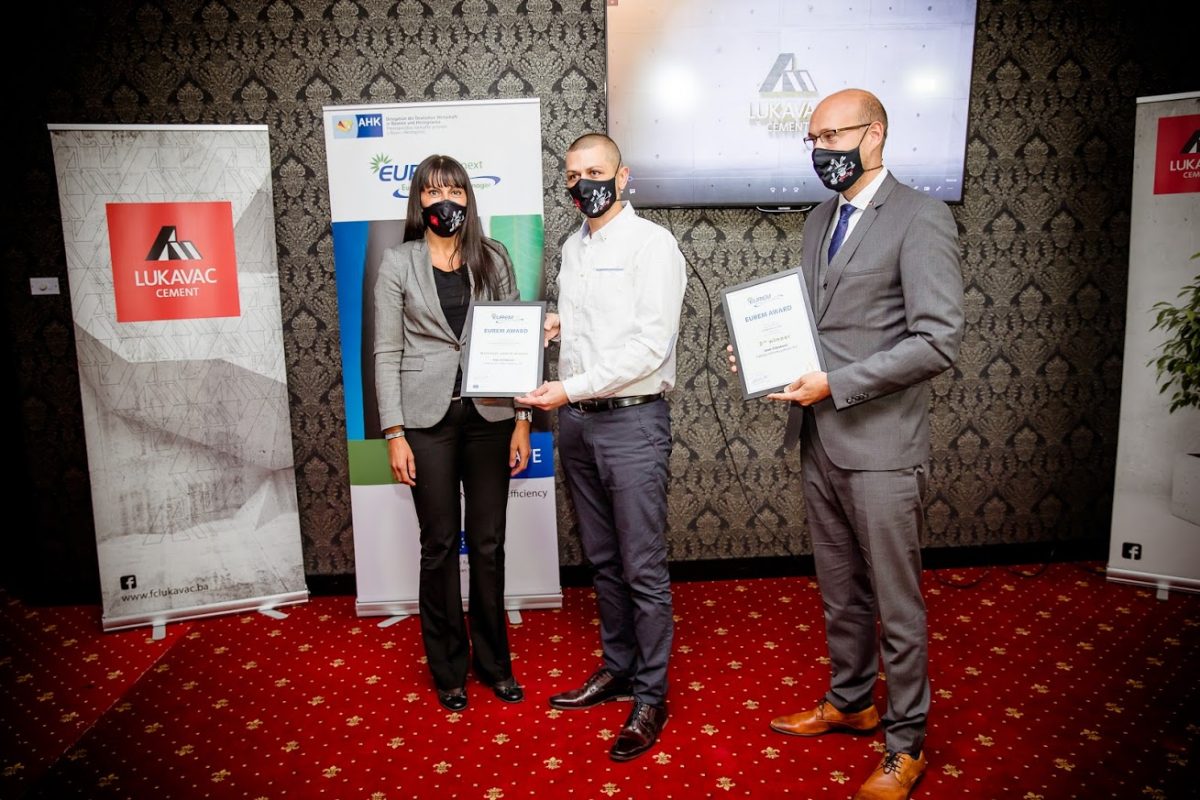 Engineer Ćilimković himself believes that this award is a recognition of Lukavac Cement's long-term commitment to investing in BAT technology, energy efficiency and environmental protection. He also added: "I am proud to contribute to further improvement and development of the Factory in order to achieve the best results in energy efficiency and environmental protection."
In the Lukavac Cement Factory, maximum attention is paid to human resources development and the acquiring new knowledge. Stjepan Kumrić, General Manager of the Lukavac Cement Factory, addressed that the expertise and competencies of employees are a key element for the success of the Lukavac cement plant. "We are very pleased that our two engineers are among the first 12 certified energy managers in BiH, as well as the fact that the project concept of colleague Ćilmković received such significant international recognition," said Kumrić.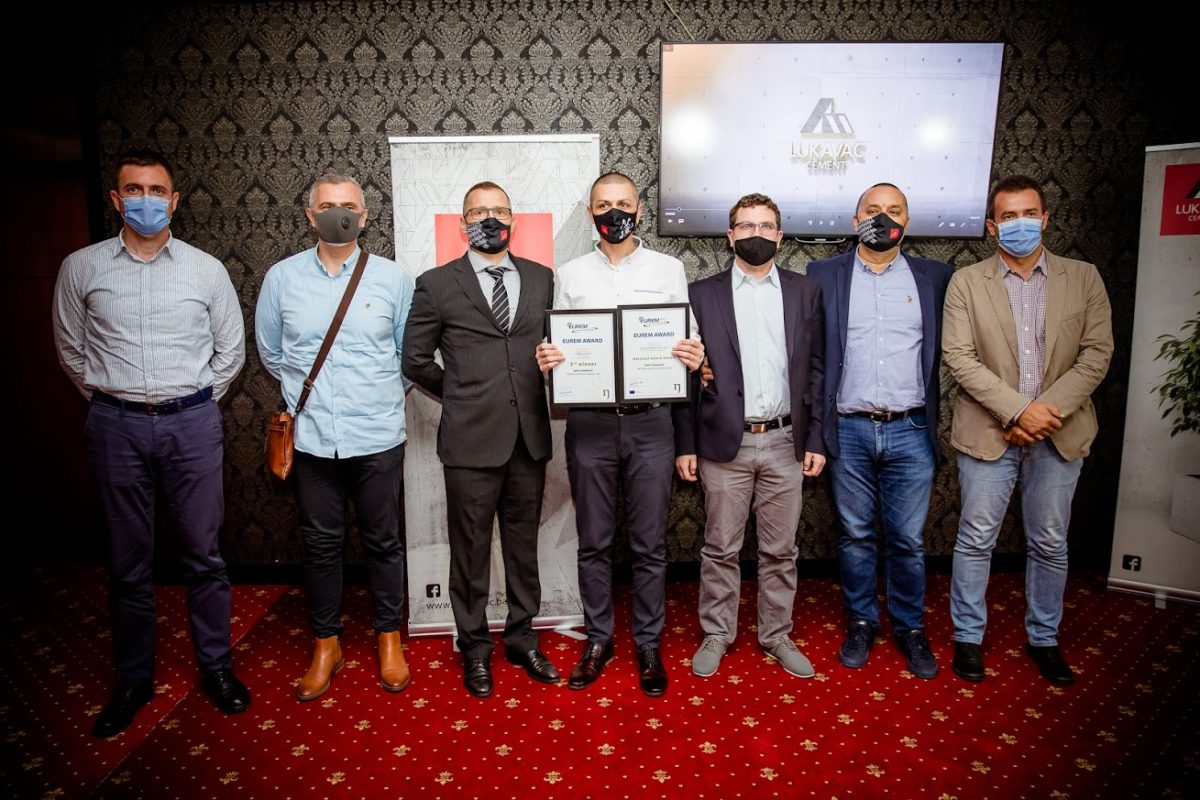 With the upcoming realization of the award-winning energy concept of Emir Ćilimković in our factory, the biggest effects will be reflected in the preservation of the environment, by further reductions of CO₂ emissions, methane and waste disposal, which will contribute to great savings in energy and money.